Washington Post corrects 'comical' story on GOP Rep. Anna Paulina Luna a second time
The Washington Post corrected a story on freshman Republican Rep. Anna Paulina Luna a second time Friday to clarify an additional error in the original profile, which the congresswoman has ridiculed as "comical" and false.
The "clarification" at the bottom of the Post's story states that the "story has been amended to clarify that Luna's roommate in Missouri was the only person interviewed by police after a break-in at their apartment; she was not the only person mentioned in the police report."
The initial version of the story stated that only one person, Brittany Brooks — whom Luna roomed with while working at Whiteman AFB over a decade ago — "is the only person named in the police report" that detailed a burglary at her apartment. A copy of the police report shared with Fox News Digital showed that Luna (who at the time was going by her birth surname, Mayerhofer) was also mentioned, along with the redacted name of an alleged suspect in the case.
The Post's correction came after Fox Digital asked for comment on the discrepancy.
WASHINGTON POST'S 'BIZARRE,' 'COMICAL' PROFILE OF ANNA PAULINA LUNA LITTERED WITH ERRORS, CONGRESSWOMAN SAYS
On Friday, the Post corrected another error after Fox asked for comment on the error. The initial version stated that Luna had registered as a Democrat in Washington state in 2017, citing voting records.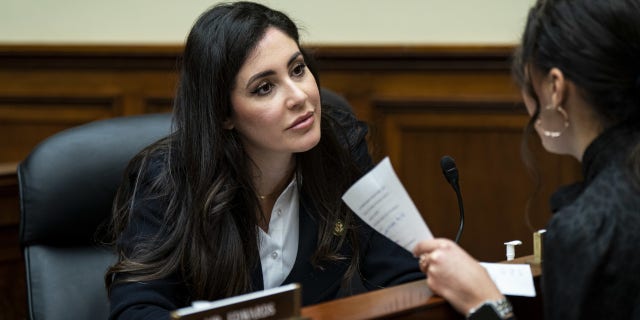 Rep. Anna Paulina Luna, a Republican from Florida, during a House Oversight and Accountability Committee business meeting (Al Drago/Bloomberg via Getty Images)
After Fox News Digital requested comment — pointing out that Washington state does not register voters by political party — the Post issued a correction at the top of the story, stating that the error had been "based on an erroneous voter registration database."
The Post defended its story Friday afternoon in a statement to Fox: "We have corrected one piece of factual information that was based on a database error. This deeply reported story about Rep. Luna's biography includes ample perspectives from people who have known her throughout her life," Washington Post's vice president of communications Shani George said.
WASHINGTON POST FORCED TO ISSUE CORRECTION AFTER CLAIMING GOP CONGRESSWOMAN WAS ONCE REGISTERED DEMOCRAT
On social media Friday, Luna blasted the Post's reporting as "comical" and pointed out many areas where the story lacked solid factual basis.
Much of the Post's reporting was based on statements from Brooks, who Luna says is no longer a friend and is untrustworthy. The Post interviewed Lamar Carson, a colleague and former roommate of Luna's at Whiteman AFB, but did not appear to use any information from him.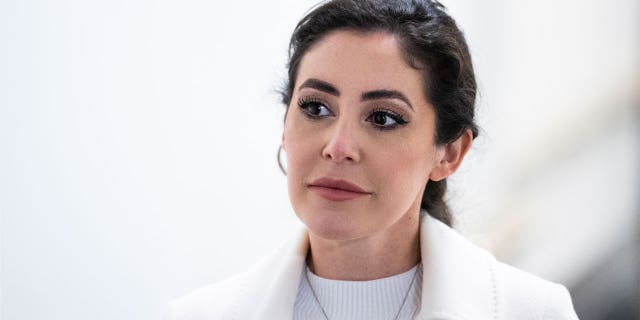 Rep. Anna Paulina Luna, R-Fla., is seen outside a House Republican Conference meeting in the U.S. Capitol on Tuesday, Jan. 10, 2023. (Tom Williams/CQ-Roll Call, Inc via Getty Images.)
Carson told Fox on Friday that he was unsure of why the Post hadn't used the information he had given them. Another friend of both Luna and Carson from Whiteman AFB, Martina Michelle, told Fox that the Post's story, which she described as "crap," seemed to be preparing a false narrative.
Michelle also said that Brooks was untrustworthy and suggested she had something against Luna.
"She has had this weird — I don't know — obsession or vendetta against Anna, because she's always bringing her up on Facebook, or Instagram, trying to cause issues," Michelle said.
CLICK HERE TO GET THE FOX NEWS APP
Brooks did not return Fox News Digital's request for comment.
"As I've said before, and as the Washington Post has clearly showcased, anyone who is a conservative minority is a threat to Leftist control," Luna told Fox News Digital. "They can try to discredit me, but unfortunately for them, the facts completely blow their story out of the water."
Thomas Phippen is an Editor at Fox News.
I have been writing professionally for over 20 years and have a deep understanding of the psychological and emotional elements that affect people. I'm an experienced ghostwriter and editor, as well as an award-winning author of five novels.