Washington man bought gas can and lighter minutes before missing woman's car found on fire: court documents
A Washington man accused of stealing thousands of dollars in jewelry from a Costco store before meeting a woman there who vanished is now charged with trying to kill her son and torching her car in an attempt to hide evidence, court documents show.
Leticia Martinez-Cosman was last seen March 31 at T-Mobile Park with Brett Gitchel, whose past includes numerous car thefts and other property crimes and a pair of domestic assaults.
The Seattle Mariners and stadium security provided video that police said shows the two at the game and leaving together, contradicting his claim that she left with "some guy" she ran into at the park, according to police.
"A day after Leticia was last seen alive with Brett Gitchel at the Mariners game, Brett Gitchel kidnapped her disabled son and attempted to strangle him to unconsciousness," a court filing obtained by Fox News Digital alleges. "Two hours after the kidnapping and assault of her son, Leticia's car was found burned from a fire started with accelerants in the passenger seat."
SEATTLE WOMAN VANISHES AFTER MARINERS GAME; MAN ARRESTED AND SON ATTACKED BY STRANGER AT 2 A.M., SOURCE SAYS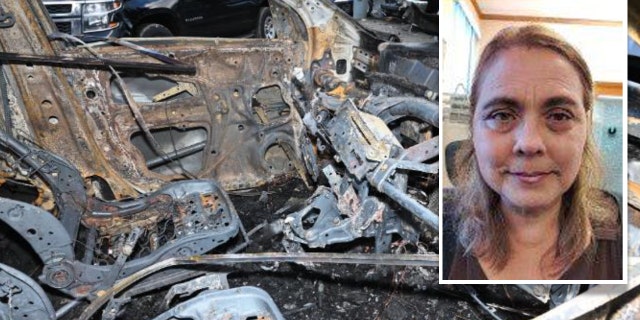 Leticia Martinez-Cosman, inset, has been missing since she was last seen leaving a Seattle Mariners game March 31. Police later found her car on fire. (Seattle Police Department)
Police said they recovered gas station surveillance video that recorded Gitchel buying a gas can and lighter 15 minutes before Martinez-Cosman's car was found burning on the side of a road nearby.
And cell data allegedly shows him traveling to "a remote mountainous region" before police arrested him and found a handgun they allege is illegal.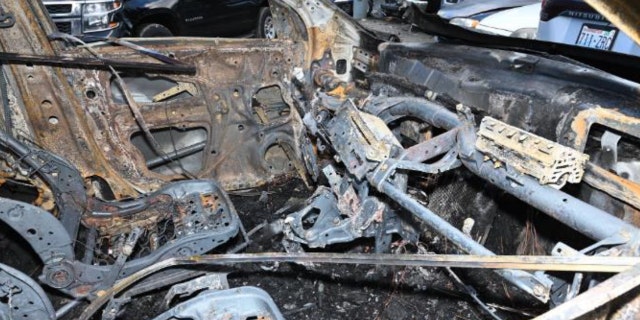 Leticia Martinez-Cosman's last known location was within the City of Seattle, according to authorities. Investigators found her car, which they said appeared to have been set on fire intentionally, 15 minutes after the man she was last seen with allegedly bought a can of gas and lighter nearby. (Seattle Police Department)
"There is no doubt that he has information regarding her disappearance. He tried to murder her son, a witness to her disappearance, and he has destroyed evidence by burning Leticia's vehicle after his failed plan to kill her son," prosecutors alleged in the filing.
As Fox News Digital has reported, her adult son, who has special needs, awoke after his mother's disappearance to find a strange man knocking on his bedroom door at 2 a.m.
CASH APP FOUNDER BOB LEE DIED PLEADING WITH 911 FOR HELP: REPORT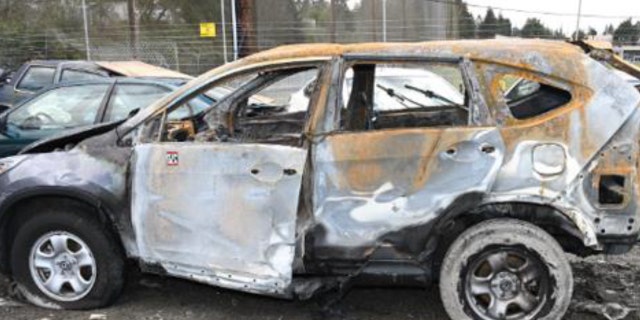 Leticia Martinez-Cosman remains missing, but police found her car on fire on the side of the road 15 minutes after they allege Brett Gitchel bought a gas can and lighter nearby. Police said the lack of burning damage to the engine bay indicated the fire had been set intentionally. (Seattle Police Department)
The man, identified as Gitchel in court documents, allegedly lured Martinez-Cosman's son into a car, drove him around and eventually tried to kill him.
The young man fought off his attacker but had trouble articulating what had happened to responding officers after police found him hiding in bushes.
Gitchel is being held at the King County Correctional Facility on $5 million bail.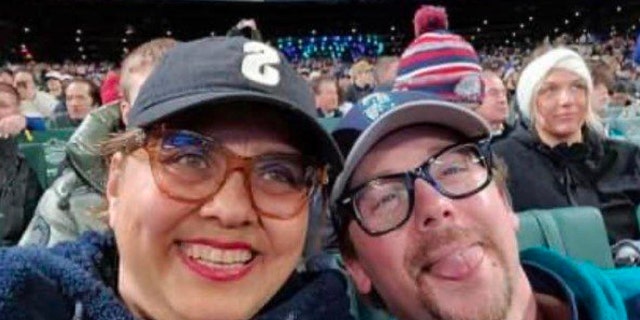 Leticia Martinez-Cosman, 58, was last seen at a Seattle Mariners game, police said. She attended with the man pictured here, according to authorities, who later identified him as Brett Gitchel, 46. (Seattle Police)
Gitchel had initially met Martinez-Cosman at a Costco store and is accused of shoplifting nearly $10,000 in diamonds from a Seattle Costco display case days after her disappearance.
He was arrested after an off-duty captain from the King County Sheriff's Office working security at a Costco store questioned him when employees recognized him from the alleged jewelry heist, according to court filings.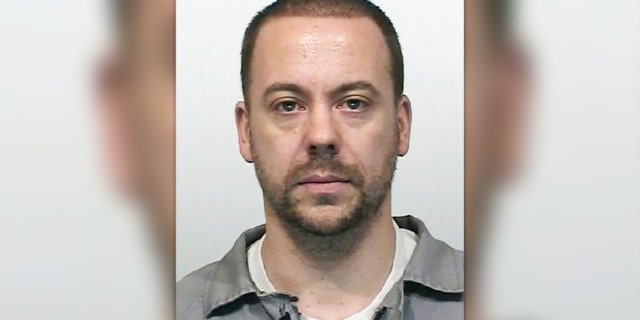 Brett Gitchel is being held on $5 million bail at the King County Detention Center on charges that include first-degree attempted murder, first-degree kidnapping, second-degree unlawful possession of a firearm, first-degree theft and second-degree arson. (FOX 13 Seattle)
When police questioned him, he allegedly denied knowing Martinez-Cosman but changed his story after they confronted him with the selfie she took sitting next to him at the ballgame. She had sent it to a friend who gave it to police when she was reported missing.
He was still wearing a Diamond Club bracelet from the game and tried hiding it in his pocket, the complaint alleges. Then he claimed he received it from a friend named Mark.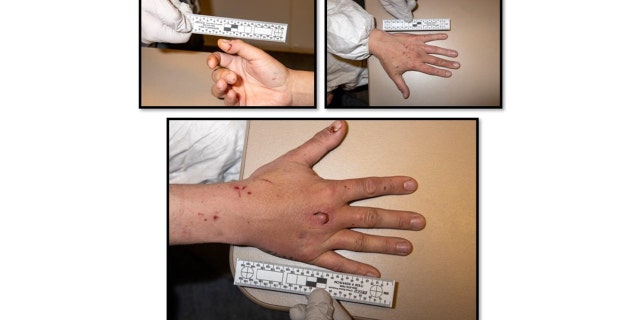 Brett Gitchel was covered in cuts, scrapes and bruises when police questioned him, according to court documents. These images show apparent bite marks on his hands after he allegedly attacked a missing woman's son, who has special needs. (Seattle Police Department)
CLICK HERE TO GET THE FOX NEWS APP
He was also covered in cuts and bruises suffered in the alleged attack on her son, and police allegedly found a bloodstain inside one of his shoes.
Martinez-Cosman's whereabouts remain unknown. Police are asking anyone with information to call their tip line at (206) 233-5000.
I have been writing professionally for over 20 years and have a deep understanding of the psychological and emotional elements that affect people. I'm an experienced ghostwriter and editor, as well as an award-winning author of five novels.