Trump slams Manhattan DA Bragg's probe as 'prosecutorial misconduct': 'People see it's bulls–t'
Former President Donald Trump blasted Manhattan District Attorney Alvin Bragg in a Saturday night rally in Texas and accused him of prosecutorial misconduct.
"The district attorney of New York under the auspices and direction of the 'department of injustice' in Washington, DC, is investigating me for something that is not a crime, not a misdemeanor, not an affair," Trump told the thousands of people who packed into the Waco Regional Airport for the former president's first rally since announcing his 2024 campaign.
"This is really prosecutorial misconduct," Trump added. "The innocence of people makes no difference to these radical left maniacs."
Trump insisted that Bragg's office has "nothing" on him and that he "stacked his office with DC operatives to make sure that Trump got taken care of."
TOP 5 TWISTS AND TURNS IN DA BRAGG'S CRIMINAL PROBE OF PRESIDENT TRUMP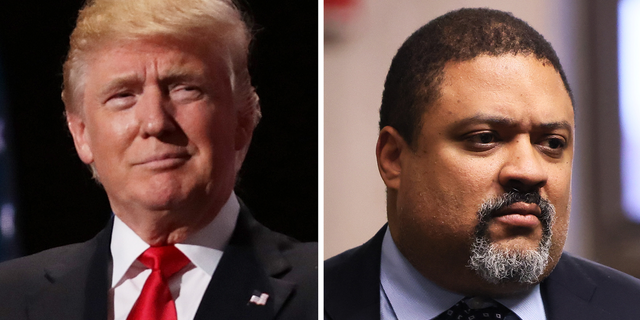 (L) Former President Donald Trump (R) Manhattan District Attorney Alvin Bragg (Getty Images )
"People see it's bulls–t," Trump told the crowd.
It is believed that Bragg's office will indict Trump sometime next week as part of its probe into alleged hush money payments Trump allegedly made to former porn star Stormy Daniels in 2016.
ANDREW CUOMO BLASTS MANHATTAN DA BRAGG'S TRUMP PROBE: 'I THINK IT'S ALL POLITICS'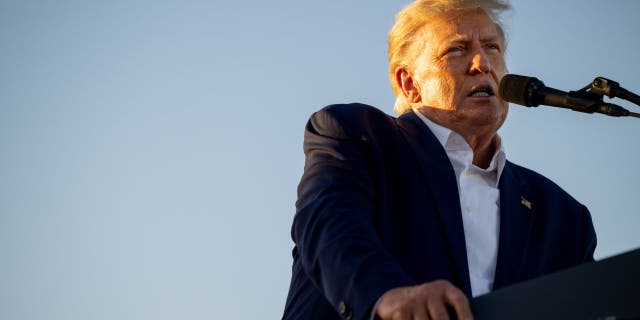 Former U.S. President Donald Trump speaks during a rally at the Waco Regional Airport ( Photo by Brandon Bell/Getty Images)
Bragg has been widely criticized by Republicans for attempting to indict Trump and top House Republicans have demanded in the form of letters that Bragg testify to Congress about the indictment and turn over documents related to the case warning that the indictment could "erode confidence in the evenhanded application of justice and unalterably interfere in the court of the 2024 presidential election."
CLICK HERE TO GET THE FOX NEWS APP
Bragg has rejected those accusations as recently as Saturday when his office responded to a tweet from Republican Rep. Jim Jordan's office with an excerpt from a letter he sent that claims his office is simply following the law.
Bragg's office did not immediately respond to a request for comment from Fox News Digital.
Trump also took aim at the Biden administration during his speech which he says has "weaponized" the justice system against him and coordinated with Bragg's office to take him down.
"For seven years, you and I have been taking on the corrupt, rotten, sinister forces trying to destroy America," Trump said. "The Biden regime's weaponization of our system of justice is straight out of the Stalinist Russia horror show."
Andrew Mark Miller is a writer at Fox News. Find him on Twitter @andymarkmiller and email tips to AndrewMark.Miller@Fox.com.
I have been writing professionally for over 20 years and have a deep understanding of the psychological and emotional elements that affect people. I'm an experienced ghostwriter and editor, as well as an award-winning author of five novels.