NPR podcast argues 'thinness' a product of 'White supremacy and patriarchy'
"Fat Talk" author and journalist Virginia Sole-Smith asserted that the "thin ideal" is a byproduct of White supremacy and the patriarchy while appearing on NPR's "Fresh Air" podcast.
Sole-Smith spoke with NPR journalist Tanya Moseley on the podcast Tuesday to discuss her new book as well as obesity issues throughout the country. During the discussion, Sole-Smith linked "thin privilege" could be comparable to "White privilege."
"Thin privilege is a concept that I think is tricky to get our heads around, because if you have it, you don't really see how much you have it. I mean, it's a lot like White privilege in that way because you don't see how much it's benefiting you," Sole-Smith said.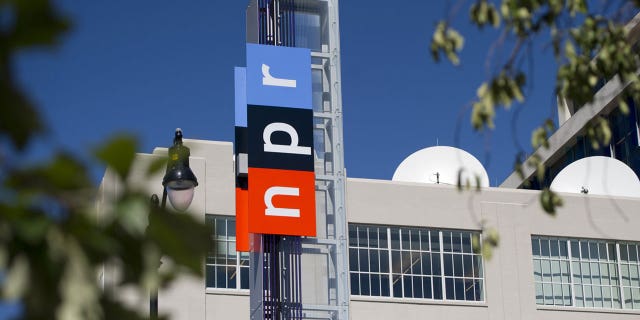 NPR's "Fresh Air" podcast hosted the author of "Fat Talk" Virginia Sole-Smith on Tuesday. (SAUL LOEB/AFP via Getty Images)
Later on in the podcast, Moseley asked Sole-Smith to elaborate on a section in her book where she suggested that the "strive for thinness" could be a reinforcement of White supremacy itself.
PLUS-SIZE AIRLINE PASSENGER DEMANDS FREE SEATS AND BIGGER BATHROOMS IN ONLINE PETITION TO FAA
"Thin privilege, you also write, is a White and heteronormative ideal. When we strive for thinness, you write, we're reinforcing every other form of stigma at the time. You kind of alluded to this for people of color, specifically, thin privilege then gives you access to White privilege. Can you explain this?" Moseley asked.
"Yeah. I mean, the thin ideal is definitely a White ideal. When we trace the history of modern diet culture, we really trace it back in the United States to the end of slavery and Sabrina Strings' book, 'Fearing the Black Body' is sort of, you know, the iconic work on this that I would refer people to. But her research talks about how as slavery ended, Black people gained rights. Obviously, White supremacy is trying to maintain the power structure. So celebrating a thin White body as the ideal body is a way to other and demonize Black and brown bodies, bigger bodies, anyone who doesn't fit into that norm," Sole-Smith said.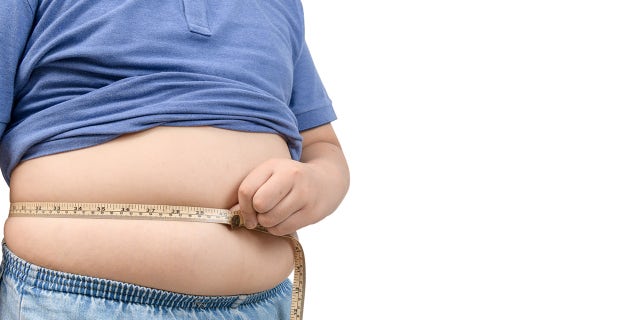 A MSNBC column in 2022 previously linked physical fitness to White supremacy. (iStock)
WHO CONSIDERS ADDING OBESITY DRUGS ON ITS 'ESSENTIAL MEDICINES' LIST
She continued, "So this is really about maintaining systems of White supremacy and patriarchy, which I think is very helpful to understand. Because I think a lot of us are really working to divest from those ideas, but we haven't given ourselves permission to stop dieting or to accept our weight wherever it might fall. And if you can understand that actually by continuing to pursue thinness, you are in some level maintaining your complicity with White supremacy and patriarchy."
Sole-Smith's assertion appeared similar to a ridiculed claim by an MSNBC opinion column in 2022 that suggested that physical fitness itself could be traced to the Nazi Party.
"Physical fitness has always been central to the far right. In 'Mein Kampf,' Hitler fixated on boxing and jujitsu, believing they could help him create an army of millions whose aggressive spirit and impeccably trained bodies, combined with 'fanatical love of the fatherland,' would do more for the German nation than any 'mediocre' tactical weapons training," MSNBC opinion columnist Cynthia Miller-Idriss wrote.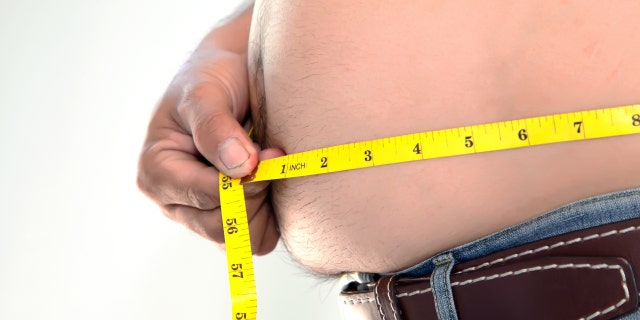 Sole-Smith connected "thin privilege" to "White privilege." (iStock)
CLICK HERE TO GET THE FOX NEWS APP
According to the World Obesity Foundation, more than half of the world's population will be obese or overweight by 2035.
Lindsay Kornick is an associate editor for Fox News Digital. Story tips can be sent to lindsay.kornick@fox.com and on Twitter: @lmkornick.
I have been writing professionally for over 20 years and have a deep understanding of the psychological and emotional elements that affect people. I'm an experienced ghostwriter and editor, as well as an award-winning author of five novels.