New book details 'bloodthirsty' New York Times staffers over Tom Cotton op-ed: 'I was so f—ing freaked out'
A new book shed fresh light on the turmoil that unfolded at The New York Times over an op-ed it had published sparking intense backlash within the paper.
In 2020, a civil war broke out at the Times after running a piece by Sen. Tom Cotton, R-Ark., that called for the military to be brought into cities plagued by riots amid the civil unrest following the murder of George Floyd.
Many Times staffers at the time took to social media accusing Cotton's piece of putting their Black colleagues in "danger."
NEW BOOK DETAILS HOW MEDIA LOST THE PEOPLE, FROM ITS 'FACT-CHECKING FETISH' TO 'ANTI-SPEECH ACTIVISM'
Fourth Watch media critic Steve Krakauer, author of "Uncovered: How the Media Got Cozy With Power, Abandoned Its Principles, and Lost the People," revealed that it was "was even more chaotic and hysterical" than what was already known.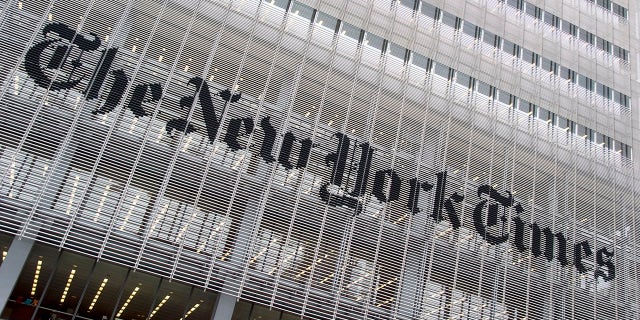 A former New York Times staffer recalled his 'bloodthristy' colleagues after the paper published an op-ed from Sen. Tom Cotton, R-Ark., in the new book "Uncovered" by media critic Steve Krakauer. (iStock)
New York Magazine writer Shawn McCreesh, who previously worked at the Times as an opinion staffer, said to Krakauer in an interview he loved working at the paper but recalled "the weirdest day in the almost five years I worked there."
"There was like this giant communal Slack chat for the whole company that became sort of the digital gallows," McCreesh told Krakauer. "And all these angry, backbiting staffers were gathering there and demanding that heads roll and the most bloodthirsty of the employees were these sort of weird tech and audio staffers and then a handful of people who wrote for like the Arts and Leisure section, and the Style section, and the magazine, which, in other words, you know, it was no one who was actually out covering any of the protests or the riots or the politics."
BARI WEISS CALLS OUT 'IDEOLOGICAL MINORITY' THAT HAS 'CAPTURED' THE NEW YORK TIMES, OTHER INSTITUTIONS
"It was just sort of like a bunch of Twitter-brained crazies kind of running wild on Slack. And the leadership was so horrified by what was happening. They just completely lost their nerve," McCreesh said.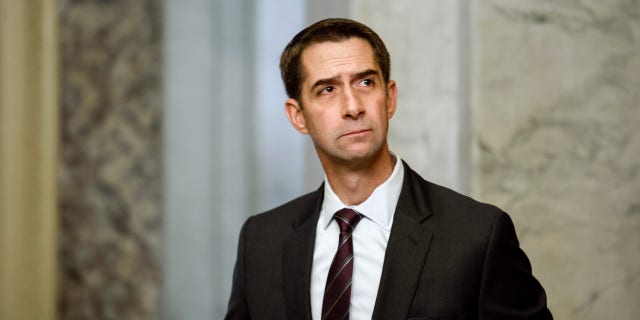 Sen. Tom Cotton, R-Ark., penned a New York Times op-ed in 2020 titled 'Send in the Troops' calling for military involvement to quell violence in cities during the George Floyd riots, which was met with backlash by Times staffers. (Anna Moneymaker/Getty Images)
McCreesh also highlighted a "series of town hall meetings" where then-Times opinion editor James Bennet had defended himself before his ousting, comparing them to a "Maoist struggle session."
"There was this White guy, Charlie Warzel, who wrote about tech and lived on a farm in the middle of nowhere. And he got on and he began crying and saying that none of his friends wanted to talk to him anymore because he worked for this horrible evil newspaper that would print this op-ed, and it was just so bizarre what was happening," McCreesh said.
Warzel did not immediately respond to Fox News' request for comment.
BARI WEISS RIPS NEW YORK TIMES' ACTIVIST JOURNALISTS WHO TREAT THE PAPER LIKE A 'HIGH SCHOOL CAFETERIA'
"The worst part was that a lot of the people who were stabbing James in the front were the ones that he hired and brought to the newspaper," McCreesh continued. "It was like Caesar on the floor of the Roman Senate or something … I remember closing my laptop and pouring a huge glass of wine even though it was at like noon. Because I was so f—ing freaked out by what we had just witnessed."
"Most of the adults in the room figured that what we were witnessing would pass, and it was just sort of this weird moment where everybody kind of had to get all the s–t out of their system and we'd move on. Very few people realized that what we were witnessing in real time was like a murder. And it was gross," he added.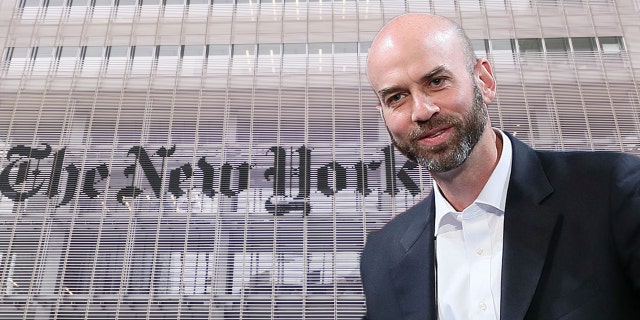 Former New York Times opinion editor James Bennet resigned in 2020 amid the Tom Cotton op-ed fiasco. (Getty Images)
CLICK HERE TO GET THE FOX NEWS APP
Bennet, who McCreesh called a "great guy" in the interview, stepped down days later and the Times issued a mea culpa saying the Cotton op-ed "did not meet our standards."
"McCreesh said the 'murder' had a long-lasting effect, and that for a lot of people at the Times, 'the morale never fully rebounded' after the Bennet incident," Krakauer reported.
The New York Times did not immediately respond to Fox News' request for comment.
Joseph A. Wulfsohn is a media reporter for Fox News Digital. Story tips can be sent to joseph.wulfsohn@fox.com and on Twitter: @JosephWulfsohn.
I have been writing professionally for over 20 years and have a deep understanding of the psychological and emotional elements that affect people. I'm an experienced ghostwriter and editor, as well as an award-winning author of five novels.