Katie Porter allegations of racist rhetoric, staff abuse ignored by most media as she launches Senate bid
Rep. Katie Porter, D-Calif., made a political splash this week with her newly-announced bid for the Senate in 2024 despite the fact that California's current Democratic senator, 89-year-old Dianne Feinstein, has yet to make a decision of whether to seek reelection or retire.
But as Porter prepares to seek higher office, it remains to be seen whether the legacy media fill finally address the explosive allegations leveled against her about apparent abuses towards her staff, which have received zero coverage from the vast majority of liberal outlets.
Claims began surfacing in late December that Porter had fired a staffer, a wounded veteran, for allegedly giving her COVID, something her office denied. Porter is also facing accusations of using racist rhetoric and ridiculing other staff.
KATIE PORTER SENATE CAMPAIGN COULD BE HAMPERED BY ALLEGATIONS OF RACISM, TOXIC WORK CULTURE
While the news cycle tends to be slower over the holidays, there was plenty of political fodder the media drew attention to from the latest 2024 speculation to the scandals plaguing Rep. George Santos, R-N.Y.
However, the media virtually ignored the Porter controversy.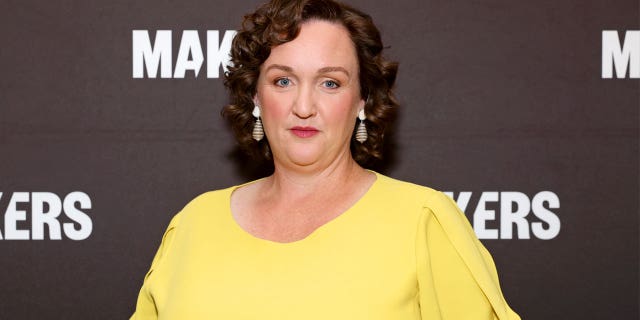 U.S. Representative Katie Porter attends The 2022 MAKERS Conference at Waldorf Astoria Monarch Beach on October 25, 2022 in Dana Point, California.
(Emma McIntyre/Getty Images for The MAKERS Conference)
None of the five networks: CNN, MSNBC, ABC, CBS nor NBC, offered a second of coverage, according to Grabien transcripts. Their respective news sites also avoided the controversy, based on search results.
In her first interview since launching her Senate campaign, MSNBC's Lawrence O'Donnell avoided the subject but did confront her on the criticism she has received over the timing of her announced bid between the ongoing deadly severe storms that have plagued California in recent weeks and getting ahead of Feinstein's decision.
REP. KATIE PORTER USED RACIST LANGUAGE, 'RIDICULED PEOPLE FOR REPORTING SEXUAL HARASSMENT,' EX-STAFFER CLAIMS
The nation's most prominent liberal newspapers, The New York Times and the "Democracy Dies in Darkness" paper The Washington Post, apparently concluded that the Porter drama was not news fit to print, per search results.
Other outlets that also went silent are The Daily Beast, HuffPost, NPR, Axios and USA Today.
The only prominent outlets besides Fox News and FOX Business to address the workplace drama are the New York Post, Politico and DailyMail.com.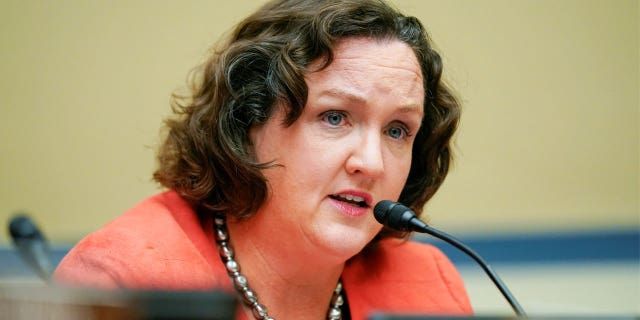 U.S. Representative Katie Porter (D-CA) speaks during a House Committee on Oversight and Reform hearing on gun violence on Capitol Hill in Washington, U.S. June 8, 2022.
(Andrew Harnik/Pool via REUTERS)
An ex-staffer for the California Democrat alleged that the congresswoman made rude and racist comments to staff and said that she "ridiculed people for reporting sexual harassment."
Late last month, Sasha Georgiades, a Navy veteran and former Wounded Warrior fellow for Porter, also alleged that she heard the progressive congresswoman use racial slurs when talking to staff. Porter is currently facing scrutiny after leaked text messages showed her berating Georgiades for catching the coronavirus.
CALIFORNIA DEMOCRAT REP. KATIE PORTER ANNOUNCES 2024 SENATE RUN FOR SEN. FEINSTEIN'S SEAT
Georgiades also said that Porter ridiculed people after they had reported sexual harassment in her office as well as "made fun of individuals whose parents passed away from COVID."
The former Porter staffer noted that the staffer, who worked with her during her two-year period in Porter's office, left the office shortly "after the sexual harassment conversation" with the congresswoman.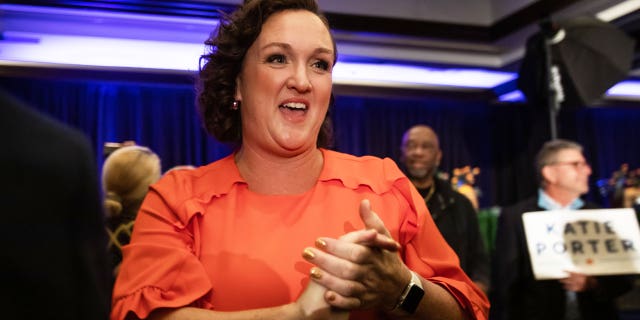 Rep. Katie Porter (D-CA) speaks to supporters, volunteers, and staff at an election night watch party at the Hilton Orange County Hotel on November 8, 2022 in Costa Mesa, California.
(Apu Gomes/Getty Images)
A social media account called Dear White Staffers posted screenshots of conversations with anonymous ex-Porter staffers who alleged they heard the congresswoman saying "rude/racist things" while trying to "mask it as edgy humor" and badmouthing Democrat leadership.
"Thinks she knows better and talks s— about other members, leadership, staffers, local [elected officials], etc., at full volume, in public, and to literally [anyone] who will listen," the post reads.
CLICK HERE TO GET THE FOX NEWS APP
The anonymous account also accused Porter of being "completely disinterested" in representing her district in Congress, adding that the only staffers who appear to "survive are superfans that participate in or overlook the abuse."
"Give it time and it will rank among the legendary toxic offices," the post read.
Fox News' Houston Keane contributed to this report.
Joseph A. Wulfsohn is a media reporter for Fox News Digital. Story tips can be sent to joseph.wulfsohn@fox.com and on Twitter: @JosephWulfsohn.
I have been writing professionally for over 20 years and have a deep understanding of the psychological and emotional elements that affect people. I'm an experienced ghostwriter and editor, as well as an award-winning author of five novels.