Kathy Griffin said she still hasn't made up with Anderson Cooper after he rebuked her for Trump head photo
Kathy Griffin revealed in an interview this weekend that she still hasn't made amends with CNN's Anderson Cooper, adding that she is open to the possibility of reconciling with her old friend after their public spat in 2017.
Griffin and Cooper have been at odds ever since the CNN anchor reacted to a controversial photo Griffin posed for in 2017 in which she held a fake severed head that closely resembled former President Trump. Cooper decried the image publicly, calling it "disgusting and completely inappropriate" on Twitter. Griffin was reportedly upset that Cooper didn't reach out to her privately before rebuking her publicly. The image cost Griffin her hosting spot on CNN's New York Eve show, which she co-hosted with Cooper since 2007, amid boycotts from corporate brands and supporters.
Griffin addressed the falling out in a weekend interview on the "Club Random" podcast, where she discussed her battle with lung cancer and how it impacted her perspective on the falling out with Cooper.
KATHY GRIFFIN THANKS SUPPORTERS AFTER REVEALING MENTAL HEALTH BATTLE WITH 'EXTREME' CASE OF PTSD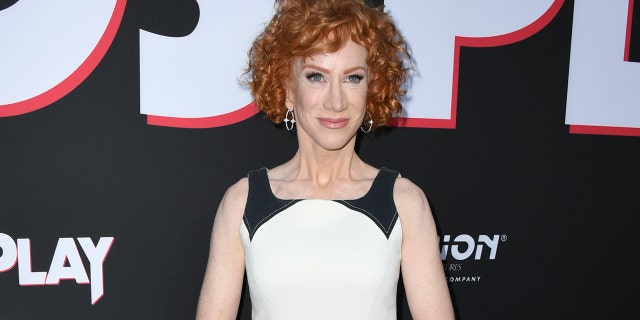 HOLLYWOOD, CALIFORNIA – JUNE 19: Kathy Griffin attends the Premiere Of United Artists Releasing's "Child's Play" at ArcLight Hollywood on June 19, 2019 in Hollywood, California. ((Photo by Jon Kopaloff/FilmMagic))
"I know you've been through all this sh– with cancer… I've always thought cancer was bad, and I don't care who's gonna argue with me. That's my position. But I swear to God, I feel like it's made you human a better person," Maher said.
"I think people can see me as a human being for the first time in a while," Griffin responded. "And I've just noticed a lot of people reaching out to me on social media just saying, 'I didn't like this about you. I don't like that, but I'm wishing you well…"
Reflecting on Griffin's career, Maher said he thought she picked fights "with too many people."
"Like you're still not friends with Anderson Cooper?" he asked.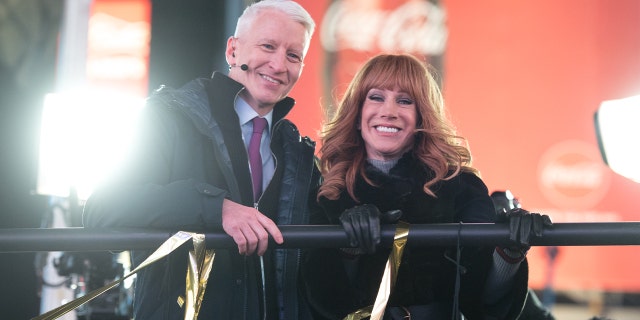 Kathy Griffin co-hosting 'New Year's Eve Live' with Anderson Cooper on CNN in 2016 before she was booted from the show. (Noam Galai/FilmMagic)
KATHY GRIFFIN SWIPES AT CNN, ANDY COHEN AHEAD OF NEW YEAR'S COVERAGE
"No, but that was like a little more of a friendship. Like, that was like kind of a personal thing because that was like a tough situation," Griffin said.
When Maher asked if Griffin will "ever get over that with him?" the comedian said she was open to a reconciliation of some kind, before taking a personal jab at the CNN host.
"Sure. Of course," Griffin said. "I don't know that he's interested. But I mean, you know, I also don't have like a need to like, hang out with people that maybe weren't so kosher."
Griffin said she previously considered her and Cooper more than just "Hollywood friends."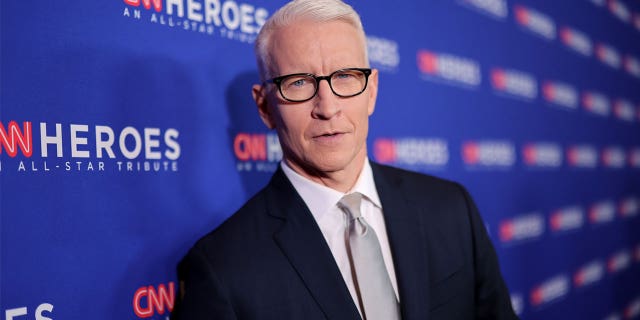 Anderson Cooper tweeted, 'For the record, I am appalled by the photo shoot Kathy Griffin took part in. It is clearly disgusting and completely inappropriate.' (Mike Coppola/Getty Images for CNN)
"I thought we were legit friends," she told Maher, adding that they had the kind of relationship where you can "bare your souls to each other, and you're there for each other when this one's having a tough day."
Griffin seemed more open to mending fences with the CNN host than she did in the past. In 2019, she said in an interview with "People Now" that making amends with Cooper probably won't happen, arguing that's not really the kind of person he is.
CLICK HERE TO GET THE FOX NEWS APP
"I don't think he's that kind of guy. I just don't think he's wired that way," she said. "I just don't think he has really any interest in [making up]. Like I said, after going through something like this, I'm done chasing people. I'm down to three friends on a good day. I just kind of want to go where I can make people laugh."
Yael Halon is a reporter for Fox News Digital. Story tips can be sent to yael.halon@fox.com.
I have been writing professionally for over 20 years and have a deep understanding of the psychological and emotional elements that affect people. I'm an experienced ghostwriter and editor, as well as an award-winning author of five novels.