Durham report leads survivors of communism to draw 'chilling' parallels between US, countries they fled
Survivors of communism have a dire warning for Americans after the final report from Special Counsel John Durham released Monday indicated the Justice Department and FBI investigated former President Donald Trump's campaign for alleged Russia collusion despite a lack of hard evidence to support their suspicions.
"This should bother each and every one of us," Peter Lumaj, an Albanian immigrant, said Wednesday on "Fox & Friends First."
"If they can do this to Trump, imagine what these agencies could do to you and I and our children if they were to be involved in politics. This is frightening."
DURHAM REPORT: FBI DISPLAYED 'MARKEDLY DIFFERENT' TREATMENT OF CLINTON, TRUMP CAMPAIGNS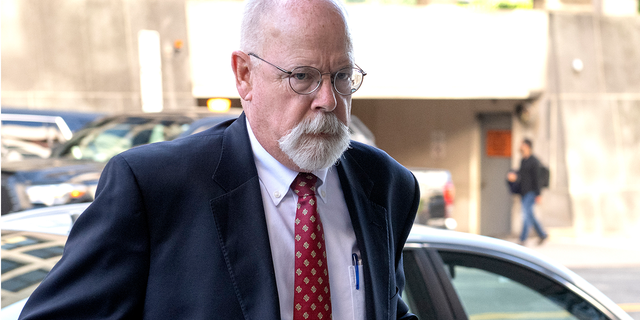 Special Counsel John Durham, who then-United States Attorney General William Barr appointed in 2019 after the release of the Mueller report to probe the origins of the Trump-Russia investigation, arrives at the United States District Court for the District of Columbia on May 17, 2022, in Washington, D.C. (Ron Sachs/Consolidated News Pictures/Getty Images)
The report indicated that federal agencies' treatments of the Trump and Clinton campaigns were "markedly different," writing in part, "The speed and manner in which the FBI opened and investigated Crossfire Hurricane during the presidential election season based on raw, unanalyzed, and uncorroborated intelligence also reflected a noticeable departure from how it approached prior matters involving possible attempted foreign election interference plans aimed at the Clinton campaign."
Fox News Digital obtained the over 300-page report Monday after Durham's years-long investigation into the FBI's "Crossfire Hurricane" investigation drew to a close.
FBI RESPONDS TO SCATHING DURHAM REPORT ON TRUMP-RUSSIA PROBE, TOUTS 'DOZENS OF CORRECTIVE ACTIONS'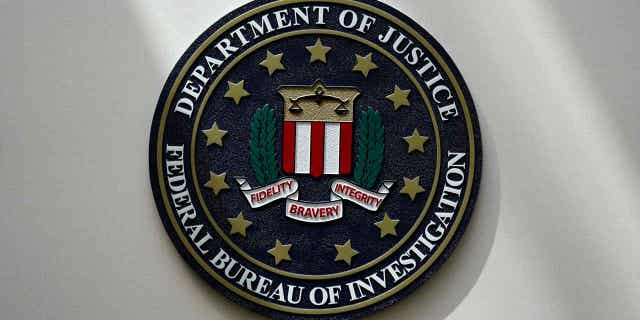 An FBI seal is seen on a wall on Aug. 10, 2022, in Omaha, Neb. (AP Photo/Charlie Neibergall, File)
The report also alleged "there was significant reliance on investigative leads provided or funded (directly or indirectly) by Trump's political opponents."
"This is what I ran away from and this is what I fought against all these years," said Vietnamese refugee Hung Cao. "I feel like a hypocrite, teaching the rule of law in places like Iraq and Afghanistan, and we're doing this to this country. I can't believe this is happening in America."
Irina Vilarino, a Cuban immigrant, called the findings "disheartening," saying, "We're taught to believe in the institutions of this country, of this great nation…
DURHAM FINDS DOJ, FBI 'FAILED TO UPHOLD' MISSION OF 'STRICT FIDELITY TO LAW' IN TRUMP-RUSSIA PROBE
"To see them compromised for political rivalries is really disheartening and troubling… this is exactly what we have fled for, and this is why we should all be so concerned. This is not a matter of party, this is a matter of country," she added.
Vilarino warned that the "more extreme" and "polarized" the U.S. becomes, the more detrimental the outcome will be for everyone.
CLICK HERE TO GET THE FOX NEWS APP
"We should be critical, and we should require our representatives to take action to call upon Congress to have a testimony, to call Durham to call the people that are directly involved in this scheme, and hold them accountable…
"This should not be brushed under the carpet," she continued.
Fox News' Brooke Singman and Brianna Herlihy contributed to this report.
Taylor Penley is a production assistant with Fox News.
I have been writing professionally for over 20 years and have a deep understanding of the psychological and emotional elements that affect people. I'm an experienced ghostwriter and editor, as well as an award-winning author of five novels.