China insists spy balloon was 'civilian' owned, but refuses to say who owned it: 'Nothing more to add'
A top Chinese official stuck to her story this week that the Chinese government did not own a spy balloon that flew over U.S. territory earlier this year, two months after the U.S. shot it down and just days after reports that China used the balloon to gather intelligence about U.S. military sites.
When pressed to talk about reports that the aircraft was able to gather intelligence about U.S. military infrastructure, China's Foreign Ministry spokesperson Mao Ning insisted that the balloon was "civilian" owned.
"We have made it clear time and again that the unmanned Chinese civilian airship drifting over the U.S. was a purely unexpected and isolated event caused by force majeure," Mao said. "China firmly rejects distortion, hyping up and political manipulation of this unexpected and isolated event."
CNN'S JIM SCIUTTO BLASTED FOR FEBRUARY CHINESE SPY BALLOON TWEET THAT 'AGED LIKE CHEESE'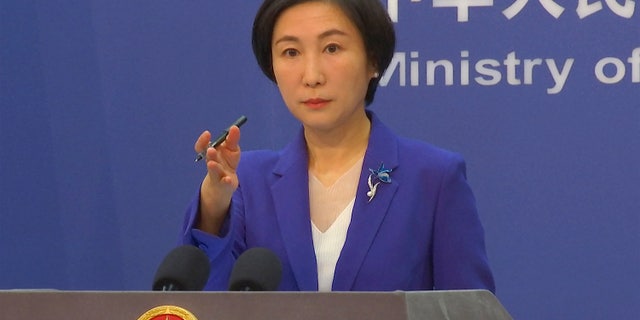 Chinese Foreign Ministry spokesperson Mao Ning insisted this week that the spy balloon shot down by the U.S. two months ago was "civilian" owned, but declined twice to say who owned it. (AP Photo/Liu Zheng, File)
When asked to name the company that owns the "civilian" balloon, Mao dodged.
"China has made it clear multiple times that the unmanned airship is a civilian airship used for meteorological and other research purposes," she said.
When asked again, Mao dodged again.
"I have nothing more to add," Mao said.
US OFFICIALS DOWNPLAY SIGNIFICANCE OF INTEL CAPTURED BY CHINESE SPY CRAFT OVER AMERICAN SOIL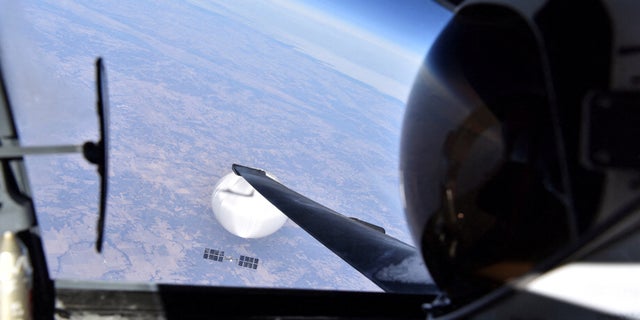 The U.S. spent $1.5 million shooting down "objects" after taking down the Chinese balloon, pictured here.
NBC News reported this week that the spy balloon shot down by the U.S. on Feb. 4 was able to gather some intelligence from U.S. military sites during its flyover. The NBC article points out that China could control the balloon and make multiple passes over sites before transmitting the information back to China in real time, according to the three officials.
However, U.S. officials who spoke to Fox News Digital downplayed the significance of that intelligence.
The officials said they still stand by original statements that any signals or electronic intelligence the balloon gathered was of "limited intelligence value" and that measures were taken to mitigate Beijing's ability to collect data while the object was sailing above sensitive sites.
The balloon was ultimately shot down by the military off the waters of South Carolina on Feb. 4 after it crossed the continental U.S.
PENTAGON SAYS MAJORITY OF DOWN CHINESE SPY CRAFT FOUND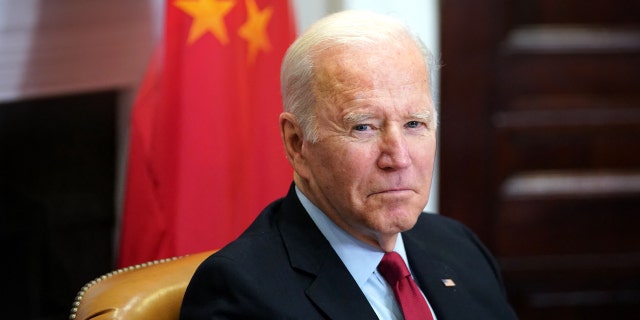 President Biden faced weeks of criticism from Republicans for allowing the balloon to fly over the continental U.S. (MANDEL NGAN/AFP via Getty Images)
The majority of the destroyed balloon later was recovered from the ocean, the Pentagon said.
Foreign policy experts at the time told Fox News Digital that the balloon likely was able to send sensitive data to the Chinese Communist Party before its downing from the U.S. military.
CLICK HERE TO GET THE FOX NEWS APP
The Pentagon has said it "acted immediately to protect against the collection of sensitive information" from the balloon. However, geopolitical experts said there is little reason to believe those efforts were successful, as the balloon almost certainly transferred surveillance data over to China as it flew over several military bases.
Pete Kasperowicz is a politics editor at Fox News Digital.
I have been writing professionally for over 20 years and have a deep understanding of the psychological and emotional elements that affect people. I'm an experienced ghostwriter and editor, as well as an award-winning author of five novels.