California Rep in heavily Asian-American district fights against Chinese Communist influence in education
EXCLUSIVE – A Republican whose California House district contains a significant proportion of Asian-Americans says her constituents need no reminding of the threat of the Chinese Communist Party, which in part motivates her work to insist universities receiving foreign funds should register as foreign agents for allowing the CCP and other hostile actors to amass influence at their institutions.
"[The] CCP is the biggest threat to America," Rep. Michelle Steel, R-Calif., told Fox News Digital. "So they totally agree with me. And every time I go out to Asian American communities… they really know exactly what communists do."
"I have 37% Asian-Americans in my district. And out of that, half of them are Vietnamese-Americans; they fled from communism. And both my parents fled from North Korea, too. So I totally understand that, you know, how they feel about it. And they are very against CCP."
Steel's 45th Congressional District in California is one of the country's most affluent and encompasses portions of Orange and Los Angeles Counties.
CHINESE PROPAGANDA PROGRAM IN US SCHOOLS QUIETLY CHANGES HEADQUARTERS NAME TO AVOID SCRUTINY
Steel, one of the first Korean American women ever to serve in the U.S. Congress, said Asian Americans in her district want to block China's influence in the United States. "They actually fled from communism," she said.
The Foreign Agents Registration Act (FARA) is a United States law that imposes public disclosure obligations on persons and principals representing foreign interests.
"They should [have to register under FARA]," Steel said. Hostile actors spend hundreds of millions on U.S. universities annually in what has been dubbed a "black hole" of influence due to 70% noncompliance with laws surrounding reporting foreign gifts and the Department of Education's failure to enforce the law.
"The CCP is actively engaged in efforts to spy on American citizens across every industry, field, and institution, including our college campuses," Steel said.
Primary to her concerns is China's influence via Confucius Institutes, which she said were used as propaganda and espionage tools for the party. Those hubs of influence were largely shut down after the State Department labeled them "an entity advancing Beijing's global propaganda and malign influence campaign on U.S. campuses and K-12 classrooms" in 2020.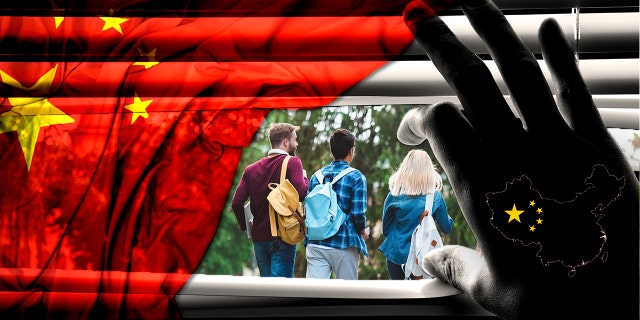 Chinese Communist Party has spent hundreds of millions to influence higher education.
"A few years ago, State Department said, 'Yes, this is a piece of propaganda, so we have to stop it.' We had about 200 Confucius Institutes. Now, one third of them are just changed [to] nonprofit and they're still working on it," she said. "I don't think we should spend any of our taxpayer dollars to promote CCP's propaganda."
According to a report by the National Association of Scholars in 2022, "Many once-defunct Confucius Institutes have since reappeared in other forms."
"Confucius Institutes will fulfill the Chinese government's goal of maintaining outposts on American college campuses 'where they can disseminate propaganda, conduct espionage, monitor overseas Chinese students, and advance the [government's] agenda to make the foreign serve China,'" the report said.
CHINA'S RETURN TO COLLEGE CAMPUSES: COMMUNIST-BACKED CONFUCIUS INSTITUTES RENEW BID TO SHAPE AMERICAN MINDS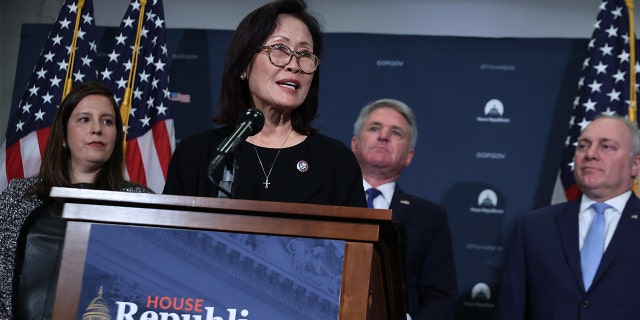 Rep. Michelle Steel (R-CA) has one of the country's heaviest Asian-American populations in southern California. (Chip Somodevilla/Getty Images)
Ivy League universities such as Yale, Harvard and Princeton have reported receiving millions in foreign funding from China. In 2021 alone, federal data revealed higher education received $120 million in contracts from China.
Steel also raised concerns about China buying U.S. research and intellectual property at cheaper rates after it was originally funded by taxpayer dollars.
"Stealing is much cheaper and faster than they are developing their own technology," she said.
However, China's influence in U.S. colleges, including its interests in research and development, may not be fully understood. In 2019, a Department of Education preliminary investigation into foreign influence in higher education found that collectively U.S. universities failed to report $1.3 billion in foreign funding in the previous seven years.
EXCLUSIVE: CHINESE DONORS TO UNIVERSITY HOUSING BIDEN THINK TANK HAVE TIES TO HUNTER'S BUSINESS DEALS, CCP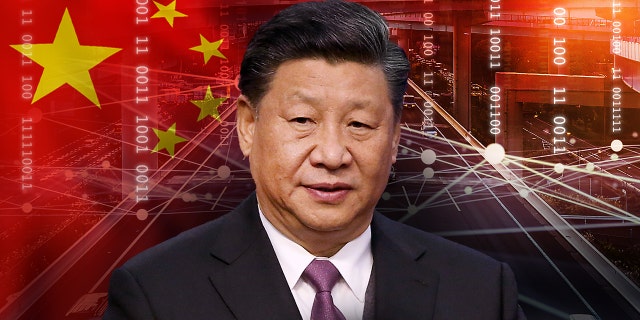 President Xi Jinping of China (Getty images | iStock)
That number was later found to be at least $6.5 billion in unreported funding from foreign countries the following year.
"There's no such thing as a free lunch when you get any money from Chinese government or any other countries that you want, they want to get something out of it. It's not free," Steel said.
"We have to find out exactly what [the universities] are doing, exactly what that funding were used for and exactly what [China is] taking," she said.
Section 114 of the Higher Education Act of 1964 requires that colleges report funds from foreign countries that amount to more than $250,000 per year. Steel, along with other GOP representatives, wants to change the limit to $5,000.
"It was a Chinese propaganda that they tried to promote. Of course, they put money in. But you know what? In our colleges, we were spending our taxpayers' money [on it]," she said.
CLICK HERE TO GET THE FOX NEWS APP
A bipartisan congressional report from 2019 on Chinese Communist Party propaganda operations on U.S. campuses found that its operations on college campuses were part of "China's broader, long-term strategy… to change the impression in the United States and around the world that China is an economic and security threat" in order to encourage "complacency towards China's pervasive, long-term initiatives against both government critics at home and businesses and academic institutions abroad."
It also found foreign government propaganda and influence efforts are "effectively a black hole" because up to 70% of all U.S. colleges and universities fail to comply with the law, and those that do substantially underreport. Congress also noted the Department's historic failure to enforce the law.
Fox News' Elizabeth Elkind contributed to this report.
Hannah Grossman is an Associate Editor at Fox News Digital.
I have been writing professionally for over 20 years and have a deep understanding of the psychological and emotional elements that affect people. I'm an experienced ghostwriter and editor, as well as an award-winning author of five novels.