Bryan Kohberger case: Surviving roommate 'was scared to death' after encounter with suspect, attorney says
MOSCOW, Idaho — A roommate who survived the Nov. 13 quadruple homicide near the University of Idaho campus "was able to give some additional identification" about the suspect to police, an attorney representing Kaylee Goncalves' family said Saturday.
Attorney Shanon Gray told Fox News' "Cavuto Live" the roommate, one of two who survived the gruesome attack, "is still a victim in this case."
"And the fact that she was able to give some additional Identification I think it beneficial in this case. She was able to give kind of type and build and what [the suspect] looked like a little bit — bushy eyebrows, things along those lines," he said.
The roommate identified only as D.M. in an affidavit released Tuesday "opened her door for the third time" that Sunday morning "after she heard the crying and saw a figure clad in black clothing and a mask that covered the person's mouth and nose walking towards her."
UNIVERSITY OF IDAHO STUDENT STABBINGS TIMELINE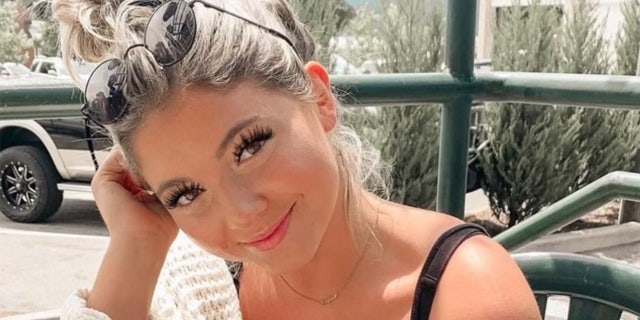 Kaylee Goncalves, one of four University of Idaho students found murdered Sunday in a home near campus.
(Facebook)
"D.M. described the figure as 5′ 10″ or taller, male, not very muscular, but athletically built with bushy eyebrows," the affidavit states.
After the suspect apparently walked past D.M. as she stood frozen by her door on the second floor of the home, the suspect walked toward the back sliding glass door, and "D.M. locked herself in her room after seeing the male," whom she did not recognize.
BRYAN KOHBERGER CASE: IDAHO MURDER VICTIM'S FAMILY VOWS TO BE PART OF THE JUDICIAL PROCESS 'FOR THE LONG HAUL'
Gray does not know exactly why D.M. closed her door but suggested she was "scared to death" during the encounter.
A 911 call was placed from one of the roommate's phones later that day at 11: 58 a.m. Police arrived around noon and located the four victims — Goncalves and Madison Mogen, both 21, and their 20-year-old roommate, Xana Kernodle, and her boyfriend, 20-year-old Ethan Chapin.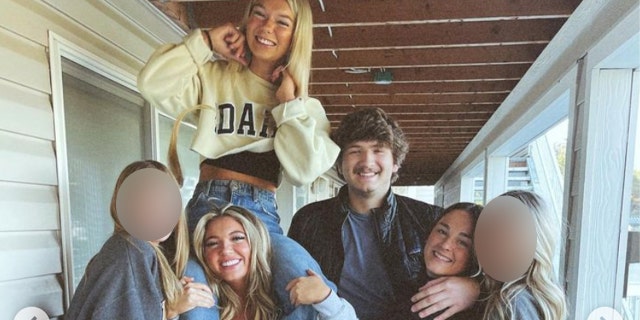 Madison Mogen, 21 (top left); Kaylee Goncalves, 21 (bottom left); Ethan Chapin, 20 (middle); and Xana Kernodle, 20 (bottom right) pictured in their final Instagram post, shared the day before the slayings.
(@kayleegoncalves/Instagram)
The victims were stabbed to death with what investigators believe was a kind of "edged weapon" upon arrival. Investigators also discovered a tan leather Ka-Bar knife sheath beside Mogen's bed on the third floor, where she and Goncalves were stabbed to death. The sheath contained a single source of DNA that matched the suspect's profile, according to police.
The Moscow Police Department on Dec. 30 named Bryan Kohberger, a 28-year-old criminology Ph.D. student at nearby Washington State University in Pullman, as their main suspect in the case. Kohberger's vehicle, a 2015 white Hyundai Elantra, and his phone apparently tied him to the scene of the crime on the morning of Nov. 13.
READ THE AFFIDAVIT BELOW. APP USERS: CLICK HERE.
Five days after the tragedy, on Nov. 18, Kohberger changed the license plate on his vehicle.
A month after the Nov. 13 murders, surveillance footage captured the vehicle in Colorado. Indiana authorities stopped Kohberger twice on Dec. 15 before eventually letting him continue on to his parents' home in Albrightsville, Pennsylvania, where investigators recovered trash that contained DNA that "identified a male as not being excluded as the biological father of suspect profile."
IDAHO MURDER VICTIMS' ROOMMATE HEARD CRYING, SAW MAN IN MASK NIGHT OF KILLINGS: COURT DOCS
Gray said Goncalves' family was "relieved, initially, to find a suspect" and put a "name and a face to all of this stuff."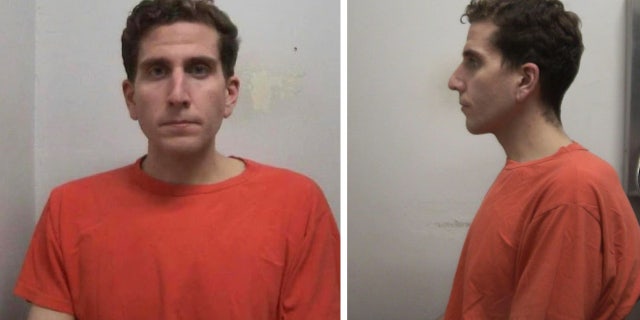 Bryan Kohberger, 28, is accused of killing Ethan Chapin, Xana Kernodle, Kaylee Goncalves and Madison Mogen.
(Latah County Sheriff's Office)
"No one knew anything about Kohberger until he was arrested," the attorney explained. "We didn't know anything until the name was given to the public. Obviously, since then, since we have a name and a face, I think all the families are going back and looking at if there [are] any connections between any of the victims in the case."
CLICK HERE TO GET THE FOX NEWS APP
Police have not disclosed a motive for the murders.
A Latah County judge ordered Kohberger held without bond in the local jail during his initial hearing Tuesday morning.
Audrey Conklin is a digital reporter for Fox News Digital and FOX Business. Email tips to audrey.conklin@fox.com or on Twitter at @audpants.
I have been writing professionally for over 20 years and have a deep understanding of the psychological and emotional elements that affect people. I'm an experienced ghostwriter and editor, as well as an award-winning author of five novels.