Benjamin Hall's 'Saved' hits No. 1 on Amazon's new releases on pre-orders alone
Fox News foreign correspondent Benjamin Hall's upcoming "Saved: A War Reporter's Mission To Make It Home," hit No. 1 on Amazon's "new releases" bestsellers list after the memoir was announced on Thursday.
"Honoured to reach #1.. Thank you everyone," Hall tweeted alongside a screenshot of Amazon's list showing that he topped Prince Harry's heavily promoted "Spare."
"Saved: A War Reporter's Mission To Make It Home" also hit No. 1 on Amazon lists for history books, journalism writing books and is currently No. 3 among all books despite not coming out until March 14.
FOX NEWS' BENJAMIN HALL URGES VIEWERS TO 'NEVER GIVE UP' IN EMOTIONAL RETURN TO LIVE TV
On Thursday morning, Hall made an emotional return to live television and urged "FOX & Friends" viewers to "never give up" following the horrific March 2022 attack that left him severely injured while covering Russia's invasion of Ukraine.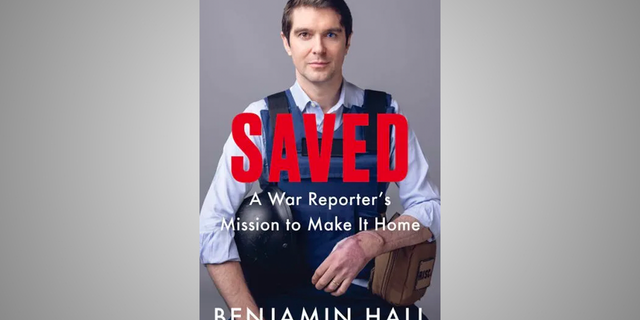 "Saved: A War Reporter's Mission To Make It Home" hits retailers on March 14 and is available for preorder.
(HarperCollins Publishers)
"I think that when you've gone through something like I've gone through, the highs, the lows, you have to have a target, you have to get something to fight for. And this is it, trying to get back, trying to speak to you, trying to be on air and trying to tell people the stories, so perhaps it can help them," Hall said.
BENJAMIN HALL SURPRISES FOX NEWS COLLEAGUES WITH MOVING WORDS SIX MONTHS AFTER DEADLY UKRAINE ATTACK
"I've got one leg, I've got no feet, I see through one eye, one workable hand. I was burned all over, and I feel strong, I feel more confident than I ever have," Hall continued.
"I think that you learn a lot going through things like this, and I was surrounded by so many wonderful people – that's why I'm here today, and I look forward to everything that comes ahead."
Hall was wounded when the vehicle he was traveling in was struck by incoming fire in Horenka, outside Kyiv. Beloved Fox News photojournalist Pierre Zakrzewski and Ukrainian journalist Oleksandra "Sasha" Kuvshynova were killed in the attack that devastated Fox News and the journalism industry at large.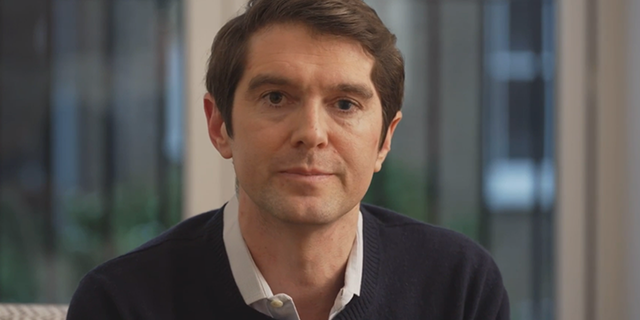 Fox News journalist Benjamin Hall urged "FOX & Friends" viewers to "never give up" on Thursday in his emotional return to live television.
(Fox News)
BENJAMIN HALL 'TRULY AN INSPIRATION' FOLLOWING DEADLY UKRAINE ATTACK, FOX NEWS MEDIA CEO SAYS
"Saved" offers untold details of his journey. He read an emotional excerpt to viewers on Thursday, describing how "everything went dark" as bombs went off around him.
"If I had the slightest iota of consciousness, it was a distant sense of shock waves and the feeling that every part of my body – bones, organs, sinew, my soul – had been knocked out of me," Hall read. "I was all but dead but improbably, out of this crippling nothingness, a figure came through, and I heard a familiar voice, as real as anything I'd ever known. 'Daddy, you've got to get out of the car.'"
An emotional Hall explained that seeing a vision of his three daughters gave him the strength to keep going.
"I opened my eyes and managed to crawl out of the car," he said. "If it weren't for them bringing me back, there is no way I would be here today."
"Saved: A War Reporters' Mission To Make It Home" hits retailers on March 14 and is available for preorder.
CLICK HERE TO GET THE FOX NEWS APP
By Friday morning, "Saved" was No. 2 on the list, as Prince Harry's "Spare" regained the lead. Prince Harry's book was released on Jan. 10, but "Saved" appears to be nipping at his heels on pre-sales alone.
Brian Flood is a media reporter for Fox News Digital. Story tips can be sent to brian.flood@fox.com and on Twitter: @briansflood.
I have been writing professionally for over 20 years and have a deep understanding of the psychological and emotional elements that affect people. I'm an experienced ghostwriter and editor, as well as an award-winning author of five novels.