'Asexual and aromatic' people are making Valentine's Day 'their own,' Washington Post reports
In honor of Valentine's Day, Washington Post editor Samantha Chery focused on covering how "asexual" and "aromantic" people plan to celebrate the date normally dedicated to romance.
Citing Jennifer Pollitt, assistant director of gender, sexuality and women's studies at Temple University in Philadelphia, Chery dove into the experiences of those who don't feel a sexual or romantic attraction to others.
"Sexual intimacy is often placed on a pedestal to sell products, especially for Valentine's Day, Pollitt said, but love without romance or sex is just as valid and fulfilling for asexual and aromantic people. As more people understand that, there will be more support for people exploring their relationship wants, hopes and needs. In the meantime, many people on the 'a spectrum' — also known as aspec or a-spec, an umbrella term for people who identify as asexual and aromantic — are finding creative ways to define the holiday on their own terms," Chery wrote.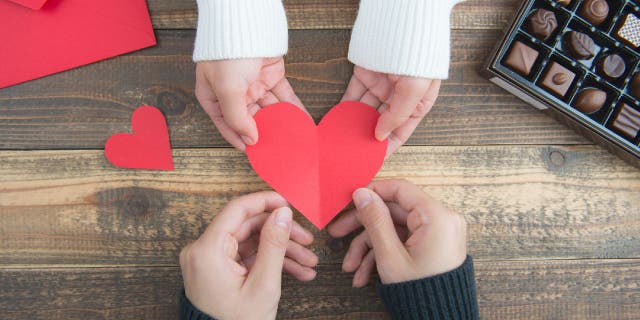 Valentine's Day is observed on Feb. 14 each year. The day is traditionally celebrated with special holiday cards and chocolates. (iStock)
She used several examples of "asexual" people to explore their feelings on Valentine's Day.
WASHINGTON POST CORRECTS 'COMICAL' STORY' ON GOP REP. ANNA PAULINA LUNA A SECOND TIME
"Odele Pax, 37, has always been skeptical of Valentine's Day," Chery wrote. "She's not opposed to romantic gestures, she said, but the holiday feels capitalistic and corporate-driven, as companies entice couples to spend big on presents and chocolates."
She added, "She identifies as both asexual and idemromantic — which means that she does not have any desire for sex and she doesn't make any distinction between romantic and platonic feelings. So what to do with a holiday that assumes romantic and sexual attraction are the norm?"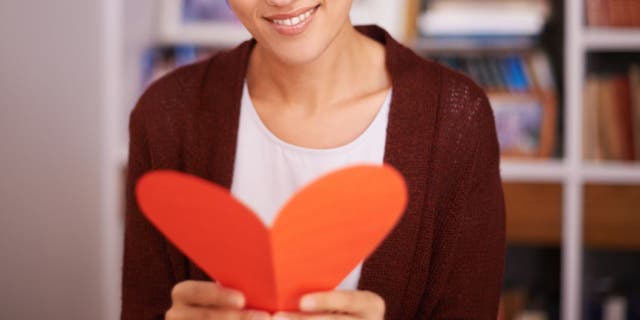 The Washington Post spotlighted "asexual and aromantic" people for Valentine's Day. (iStock)
One 19-year-old explained that when an asexual and aromatic person likes someone, "you're attracted to them as a person, and you are attracted to the way they are with you and the way they are with other people."
Chery also explained several other gender identities such as "panromantic" which means one "can be romantically attracted to a person of any gender," demisexual, one who "needs to form a deep emotional bond with someone before experiencing sexual attraction," and "aroace" (a combination of aromantic and asexual) for one who has a "lack of romantic or sexual feelings."
WASHINGTON POST SLAMMED FOR 'NORMALIZING,' 'MINIMIZING' PEDOPHILIA: 'PART OF THE DEPRAVITY
This feature came months after the Washington Post was previously under fire for publishing a glowing review of a play about sexual predators in what many saw as "normalizing" pedophilia.
"[W]e are in effect asked to judge for ourselves what magnitude of ongoing torment each deserves. It develops here as an agonizing moral question, one that our retributive correctional culture would rather not have to debate," Washington Post chief drama critic Peter Marks wrote about the play in November.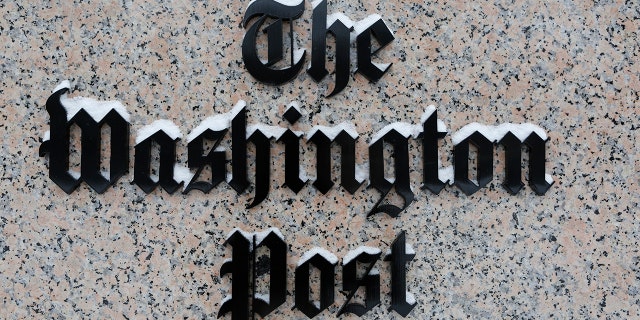 The Washington Post had a stormy 2022 and is facing first-quarter layoffs in 2023. (Oliver Contreras/For The Washington Post via Getty Images)
CLICK HERE TO GET THE FOX NEWS APP
By January, the paper had announced that it was "eliminating 20 positions and not filling another 30 vacancies" following a report in 2022 that the Post was on track to lose money after losing digital subscribers.
Lindsay Kornick is an associate editor for Fox News Digital. Story tips can be sent to lindsay.kornick@fox.com and on Twitter: @lmkornick.
I have been writing professionally for over 20 years and have a deep understanding of the psychological and emotional elements that affect people. I'm an experienced ghostwriter and editor, as well as an award-winning author of five novels.