Arizona Republic editor recalls another time Biden mishandled classified documents: 'Someone screwed up'
Arizona Republic executive editor Greg Burton penned an op-ed Sunday that recounted an instance in 2010 in which then Vice President Joe Biden and his staff mishandled classified documents.
"Long before today's political mayhem, I came across a top secret document on a table in Joe Biden's White House office," Burton recalled. "The red warning on the cover caught my attention but my eyes drifted to the then-vice president's keepsakes, a leather binder and photos of Jill, Beau, Hunter, Ashley and Champ."
Burton said he was with Biden to interview him about the recovery to the 2008 financial crisis.
BIDEN SLAMMED FOR LYING 'WITH EASE AND COMFORT' ON CLASSIFIED DOCUMENTS: 'PATHOLOGICAL' IN NATURE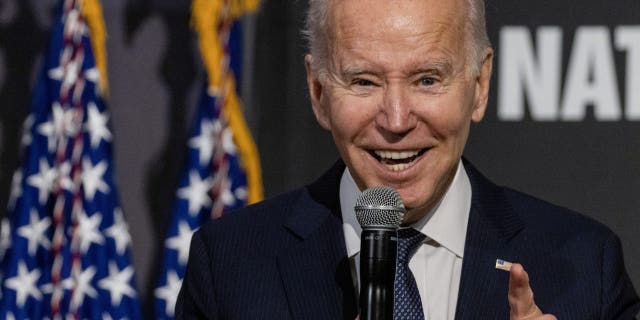 U.S. President Joe Biden speaks to supporters at the National Action Network's Annual Martin Luther King Day Breakfast on January 16, 2023 in Washington, DC. President Biden delivered the keynote address after being introduced by Reverend Al Sharpton.
(Photo by Tasos Katopodis/Getty Images)
"Classified documents are everywhere these days. Donald Trump took boxes and boxes to Mar-a-Lago. Biden left some in Washington's Penn Biden Center, at his home in Wilmington and in his garage, perhaps the most Biden thing ever," he wrote.
He pondered the severity of the offense of mishandling classified documents.
"Special counsels are investigating. Twitter is seething. Trump is pissed. Biden is surprised. Are these cases of espionage or overdue library books?" he asked.
BIDEN WHITE HOUSE 'LOOKS LIKE ITS HIDING SOMETHING' WITH CLASSIFIED DOCUMENTS: WASHINGTON POST REPORTER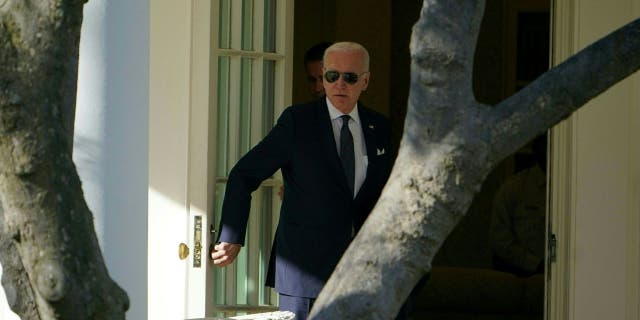 US President Joe Biden walks to the Oval Office of the White House in Washington, DC on January 16, 2023, after returning from a weekend away in Wilmington.
(Photo by Andrew CABALLERO-REYNOLDS / AFP | Photo by ANDREW CABALLERO-REYNOLDS/AFP via Getty Images)
Burton recalls a Biden staffer and "guys with ear pieces" running up to him after his interview with Biden concluded because they realized they left out classified material in his presence.
He wrote that the Biden team was worried that Fred, Burton's photographer, "might have been walking out with photos of classified information."
"Top secret documents must be handled under strict protocols, stored and viewed only in secure rooms. Someone screwed up," he wrote.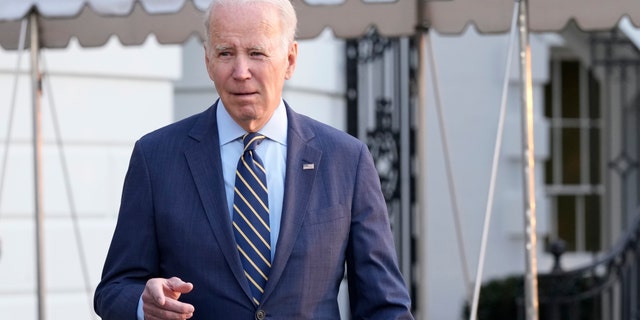 President Joe Biden walks over to talk with reporters before he and first lady Jill Biden board Marine One on the South Lawn of the White House in Washington, Wednesday, Jan. 11, 2023.
((AP Photo/Susan Walsh))
CLICK HERE TO GET THE FOX NEWS APP
The Biden team demanded Fred's camera, a request that was declined. Instead, they deleted the images in question and Burton did not publish the audio of the interview.
"And that classified document on Joe's desk that day? Could be in Wilmington," Burton wrote.
Joe Silverstein is a production assistant for Fox News Digital.
I have been writing professionally for over 20 years and have a deep understanding of the psychological and emotional elements that affect people. I'm an experienced ghostwriter and editor, as well as an award-winning author of five novels.