Ana Navarro says she's miserable in Florida, 'you'd be upset 24 hours a day, too'
After co-hosts of The View discussed why people in Nordic countries rank so highly in research studies measuring happiness, Navarro slammed her home state as a place of misery on Friday.
The ladies of "The View" slammed Florida Gov. Ron DeSantis, R., and his policies.
Navarro claimed that "insanity" and "manic paranoia" are being promoted in Florida by DeSantis for "political purposes."
"They are banning absolutely everything that isn't the kitchen sink, and tomorrow, I may wake up, and the kitchen sink has been banned," she said. "They are terrifying teachers. People don't want to be teachers in Florida."
'THE VIEW' HOST ADMITS SHE WAS WRONG TO CLAIM DESANTIS IS 'ERASING' BLACK HISTORY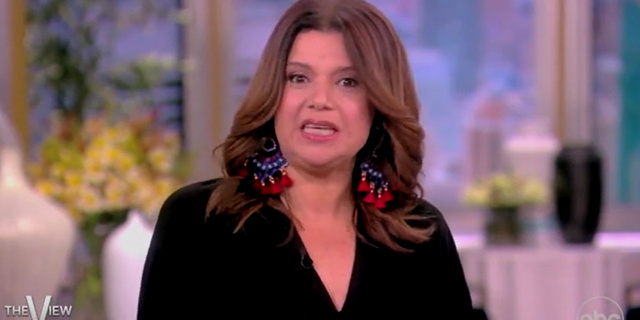 Co-host Ana Navarro on a recent episode of The View.
After a commercial break, the co-hosts discussed how Finland has ranked as the happiest country in the for 6 consecutive years.
"Sunny told me this morning I need to find my happiness," Navarro said.
"She was upset at 8: 30, I was like 'You need to go to Finland,' co-host Sunny Hostin said.
"Maybe if you lived in Florida, you would be upset 24 hours a day too," Navarro responded.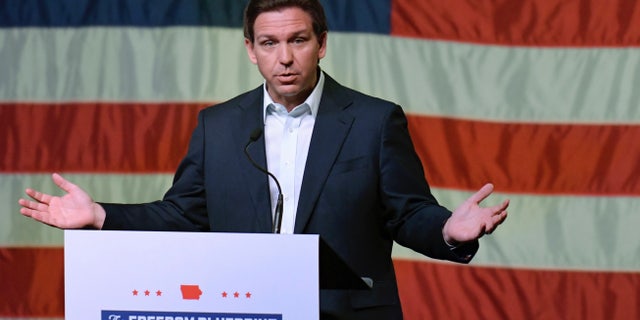 Florida Gov. Ron DeSantis speaks at a campaign event Friday, March 10, 2023, in Davenport, Iowa. ((AP Photo/Ron Johnson))
ANA NAVARRO CLAIMS DESANTIS 'GAMED THE SYSTEM' AND WON AGAINST A POLITICAL CORPSE
Co-host Joy Behar interjected, "Time to move."
Navarro went on to observe that three of the happiest countries, "Finland, Denmark, Iceland" are all in the same region, "there's got to be some sort of connection there." She then expressed skepticism of how happy she would be there by noting its lack of "Cuban restaurants" or "taco places."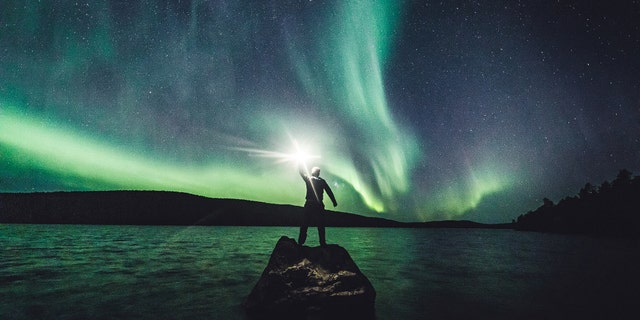 The Aurora Borealis (Northern Lights) is seen in the sky in Ivalo of Lapland, Finland September 27, 2019. Picture taken September 27, 2019. REUTERS/Alexander Kuznetsov
CLICK HERE TO GET THE FOX NEWS APP
Navarro has been a frequent critic of the governor. Shortly after DeSantis won reelection by nearly 20 points, Navarro claimed he won because he "game the system." Earlier this year, she criticized DeSantis for his education policies and accused him of banning books.
"Listen, if I was a parent in Florida, I would be a hell of a lot more concerned with banning of books," Navarro said. "It's the second-highest state to ban books."
Alexander Hall is an associate editor for Fox News Digital. Story tips can be sent to Alexander.hall@fox.com.
I have been writing professionally for over 20 years and have a deep understanding of the psychological and emotional elements that affect people. I'm an experienced ghostwriter and editor, as well as an award-winning author of five novels.