Alabama suspect who took 2 people hostage is shot and killed by police in Tennessee
A 28-year-old Alabama man who took two people hostage has been killed in an officer-involved shooting in Tennessee, officials say.
The suspect, identified by the Tennessee Bureau of Investigation as Zachary Hoffman of Lauderdale County, died during a standoff with the Jackson Police Department's SWAT team in Walnut Grove, Tennessee, on Monday morning.
The TBI says police in Florence, Alabama, began pursuing Hoffman around 3 a.m., during which they reported "being fired upon by the driver and utilizing spike strips in an effort to stop the vehicle."
Hoffman came to a stop around a half hour later along Highway 69 in Hardin County when his vehicle became disabled, according to the TBI.
ALABAMA COP INDICTED FOR ALLEGEDLY MURDERING HIS GIRLFRIEND, UNBORN CHILD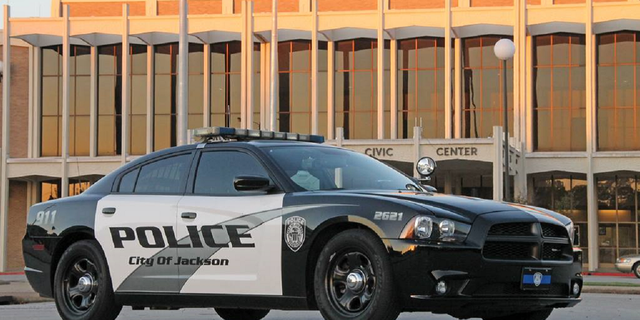 A SWAT team from the Jackson Police Department was involved in the shooting of Hoffman, the Tennessee Bureau of Investigation says. (Jackson Police Department)
"According to information from the scene, the driver refused to get out of the vehicle or let the two passengers exit," it said in a statement. "As part of a mutual aid agreement, the Jackson Police Department's SWAT team responded to assist."
The TBI says "at some point during negotiations, one of the passengers was allowed to exit the vehicle," but around 8 a.m., "for reasons still under investigation, shots were fired, and the driver was hit."
Hoffman was pronounced dead at the scene, while no passengers or responding officers were reported injured.
ALABAMA 17-YEAR-OLD STUDENT FATALLY SHOT AT APARTMENT COMPLEX, 3RD TEEN KILLED IN BIRMINGHAM THIS WEEK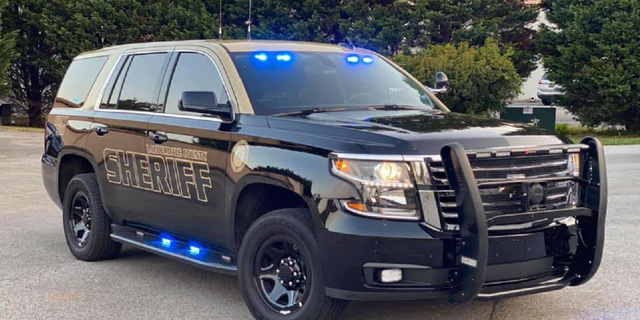 The Lauderdale County Sheriff's Office says Hoffman fired at one of its deputies Monday. (Lauderdale County Sheriff's Office)
"At this time, this investigation remains active and ongoing. TBI agents are working to independently determine the series of events leading to the shooting, including collecting evidence and conducting interviews," the TBI said. "Throughout the process, investigative findings will be shared with the District Attorney General for his further review and consideration."
Prior to Hoffman being shot, the Lauderdale County Sheriff's Office said it, Florence Police and the Hardin County Sheriff's Office were engaged "in a standoff with an armed individual inside a vehicle with two hostages.
CLICK HERE TO GET THE FOX NEWS APP
"The incident stems from a vehicle pursuit that was initiated in Florence," their statement said. "During the pursuit the driver fired shots at a Lauderdale County Deputy. Avoid the area if possible."
The Lauderdale County Sheriff's Office did not immediately respond to a request for comment Tuesday from Fox News Digital.
Greg Norman is a reporter at Fox News Digital.
I have been writing professionally for over 20 years and have a deep understanding of the psychological and emotional elements that affect people. I'm an experienced ghostwriter and editor, as well as an award-winning author of five novels.